FSR 3 Release Date: Which GPUs and Games will Support It?
The Radeon RX 7700 XT and RX 7800 XT were among the products that AMD unveiled at its Gamescom 2023 presentation, along with FSR 3. NVIDIA's DLSS 3 Frame Generation technique is opposed by FSR 3. AMD has now revealed the release date, system requirements, and game support for its new FidelityFX 3.0 with Fluid Motion frames technology. It will multiply your frames like magic. Let's examine every detail.
FSR 3 Release Date
According to the AMD representative that appeared on stage at Gamescom 2023, FSR 3 will go on sale in the early fall. It is most likely going to debut soon, which would be in September 2023.
AMD representative announced the FSR 3 at gamescom:
AMD's proprietary frame-generation technology is called FidelityFX 3.0. By inserting interpolated frames, it uses artificial intelligence (AI) to increase the number of frames in games. It is comparable to DLSS 3 by Nvidia, which makes use of the on-board tensor cores of the RTX 40 Series GPUs, but we are still unsure of how AMD's solution functions across various GPUs.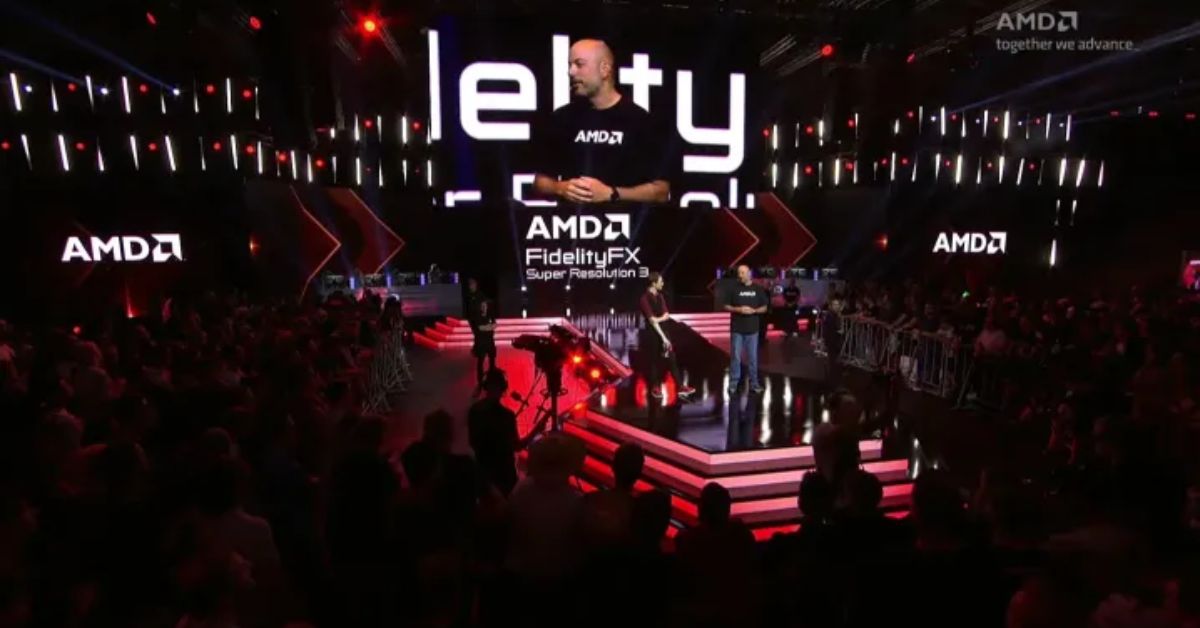 AMD demonstrated the use of its new technology in Forspoken using FSR 3 benchmarks. They added that fixes with support for FSR 3 Fluid Motion Frames technology would be released in the upcoming weeks for EA's new games Immortals of Aveum and Forspoken.
For more articles on upcoming games, you can simply click the links given below:
Which GPUs and Games will Support FSR 3?
AMD's Scott Herkelman also disclosed that FSR 3 is working in their labs across a wide variety of games, including the ability to play all kinds of DX11/DX12 games, at the Gamescom announcement. Additionally, AMD acknowledged that it is collaborating with numerous game creators including Unreal Engine to add a plugin to their FSR engine. As a result, it is anticipated that the adoption of FSR 3 will increase as quickly as that of FSR 2 and 1.
The below tweet mentioned the game support for FSR 3:
FSR 3 work optimally with Hyper X which is exclusive to RDNA 3 because it has AI.
This is why AMD only mentioned Xbox Series X|S and not Ps5 which don't have AI.
So yes, Xbox Series S|X have RDNA 3 features. 😎
Reason why no need for a midgen.#FSR3 #XboxSeries #AMD #RDNA3 pic.twitter.com/AoGX6S3ODf

— ✖️Astal✖️ (@astaranx) August 27, 2023
Similar to the earlier FSR 2.0/1.0 technologies, this one is built on an open architecture, and AMD has confirmed that it is compatible with all GPUs. Therefore, it works with any graphics cards, not just AMD's. Additionally, it will function with game consoles like the Xbox Series X, according to their announcement.
Even slower, older GPUs might be able to run FSR 3, however AMD does have a "supported" and "recommended" recommendation. It states that FSR 3 will support Radeon RX 5700 and higher, with Radeon RX 6000 series being the suggested GPU for its list. AMD claims that it will support Nvidia GPUs in the RTX 20 series and higher, with the RTX 30 series and higher being advised.
FidelityFX 3.0 will launch on 12 new titles (with updates anticipated this fall), but the company said it will continue to support "thousands of games" in the future.
How enthusiastic are you about the release of FSR 3 next month? Can your GPU handle it? Tell us what you think.
On Greenenergyanalysis.com, you will get to read more such articles and latest updates. Don't forget to bookmark our website.