Zenless Zone Zero Release Date: Is There A Trailer of It?
For many of us, Genshin Impact's release in 2020 was a lifesaver. We were trapped inside during lockdown and had little money in our pockets, so a cheerful, colorful free-to-play game seemed like the perfect solution.
Three years later, the same developers, HoYoverse, have revealed yet another free-to-play game with a very similar art style and bright visuals. Zenless Zone Zero is set in a post-apocalyptic urban society; nevertheless, the setting isn't quite as upbeat.
A tweet about the announcement of Zenless Zone Zero last year:
excited to announce that I will be participating in Hoyoverse's new game Zenless Zone Zero as part of their first run Closed Beta Test! To commemorate the launch I will be streaming it tonight at 9:00 PM CST/10:00 EST for a few hours and give my thoughts and opinions. pic.twitter.com/x65dx8ievb

— Vyrant "Games" Bond 👑 【ENVtuber】 (@LeVyrant) August 4, 2022
Since it was introduced in May of last year, we've learned a little bit more about this mysterious new universe. Discover everything we know by scrolling down.
Zenless Zone Zero Release Date
We still don't know the exact release date even though it was announced more than a year ago. We can only hazard a guess. Tuning Tests, or closed beta tests, were conducted in August 2022. We can only hope that Zenless Zone Zero is nearing completion as it has been a whole year since then.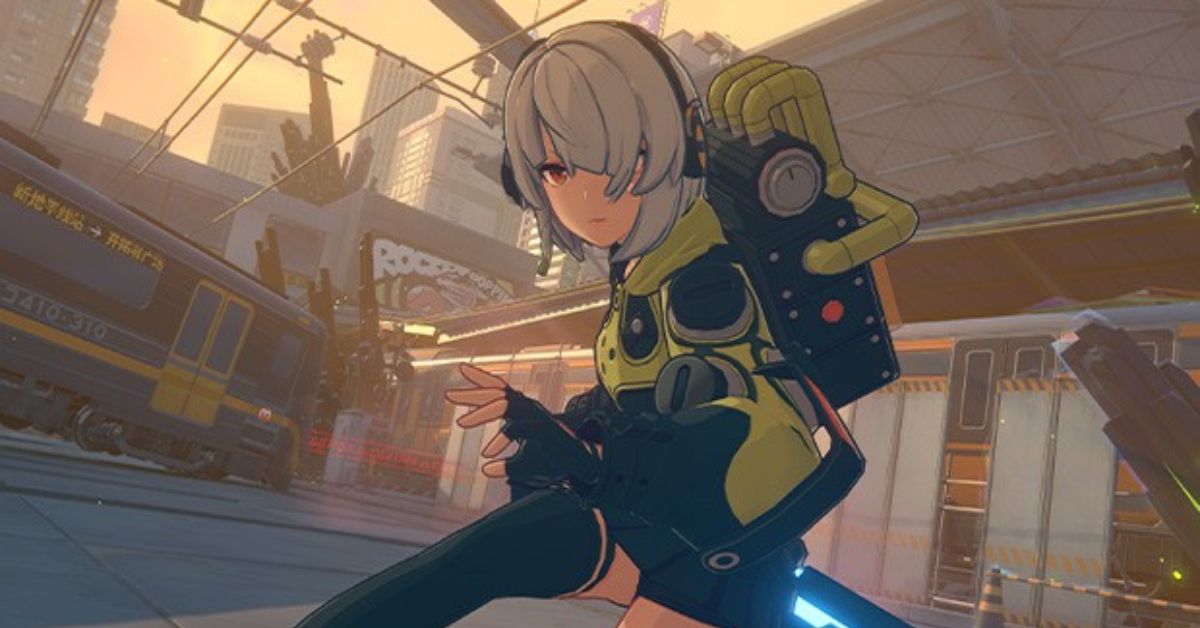 Can I order Zenless Zone Zero in Advance?
We regret to inform you that Zenless Zone Zero's closed beta testing recruiting finished on July 27, 2022, and the ship has sailed. Unfortunately, the game is not currently available on Steam or any other shop. We'll update this page as soon as something changes.
What Platforms and Consoles Support Zenless Zone Zero?
As of now, we are aware that Zenless Zone Zero will be available on iOS, Android, and Steam. But since Genshin Impact was also released on the PlayStation, we'd wager that Zenless Zone Zero will be as well. Time will tell, and if anything emerges, we'll let you know here!
You can also read about other upcoming games by visiting the links below:
Details on the Story and Gameplay in Zenless Zone Zero
Zenless Zone Zero appears to incorporate roguelike features, unlike prior HoYoverse games. This takes the place of Genshin's open-world design. However, the combat appears to be fairly similar to its spiritual predecessor from 2020, so fans will at least be familiar with the details. Jumping into enigmatic holes in the ground and killing the creatures within seems to be the main focus of the entire gaming loop.
That gets us to the narrative: The story is set in the post-apocalyptic city of New Eridu in a world where the majority of people have been wiped off. It's safe to assume that the "Hollows"—the previously mentioned openings in the ground—that our protagonists will explore have something to do with the end of the world.
Is There a Trailer for Zenless Zone Zero?
Yes, there is a trailer! You may view it here and see the bizarre images for yourself:
On Greenenergyanalysis.com, you will get to read more such articles and latest updates. Don't forget to bookmark our website.