More Than $600 in the Bank? Proposal Would Allow IRS a Peek
President Biden's budget reconciliation proposal contains a requirement that just might give the IRS access to millions of bank accounts. Customers have already got messages from banks and financial institutions all around the county notifying them about a new IRS reporting demand included within President Biden's budget reconciliation package.
Banks are currently required to report deposits and withdrawals aggregating $10,000 or more. Officials say the IRS wants to discover people who are illegally avoiding the system, so this proposal would reduce the barrier to $600.
They are seeking for tax cheats, but with the dollar ceiling they have imposed and the objective they've announced, "I mean, everybody else's data would go there," said Rose Oswald Poels, CEO of the Wisconsin Bankers Association. Many clients who make deposits or withdrawals of more than 600 dollars are displeased with the IRS suggestion, according to a poll.
Trump, Talked Out of Announcing a 2024 Bid, for Now, Settles on a Wink and Nod Unofficial Candidacy
According to an independent Community Bankers of America poll, 67 percent opposed it, 53 percent strongly opposed it, and 22 percent supported it. The budget reconciliation bill will go through the House of Representatives and then the Senate. It has already gone through a committee hearing without the proposal, but there is a determined effort to adopt it when the moment arises.
The administration is unhappy with the financial track
Senator Tommy Tuberville of Alabama is indeed not satisfied with what Vice President Joe Biden is trying to do with your money. The administration wants the Internal Revenue Service to keep a record of every $600 transaction you make, up from the original $10,000 ceiling.
Tuberville is attempting to prevent the IRS from relating to risk management, credit unions, and other financial service providers to notify every time one of their business or personal account customers makes a financial transaction of $600 or more. More than 40 trade associations signed a letter to House Speaker Nancy Pelosi and Minority Leader Kevin McCarthy highlighting issues about the plan in a powerful protest to the proposal. 
What is the proposal behind it?
The suggestion was presented by the Treasury Department in May 2021. It could be adopted as part of budget reconciliation legislation being considered by the Senate Finance and House Ways and Means committees.
If the inflows and outflows of an account total at least $600 in a year, or if the account has a fair market value of at least $600, financial institutions would be required to report gross inflows and outflows from all business and personal accounts including bank, loan, and investment accounts annually.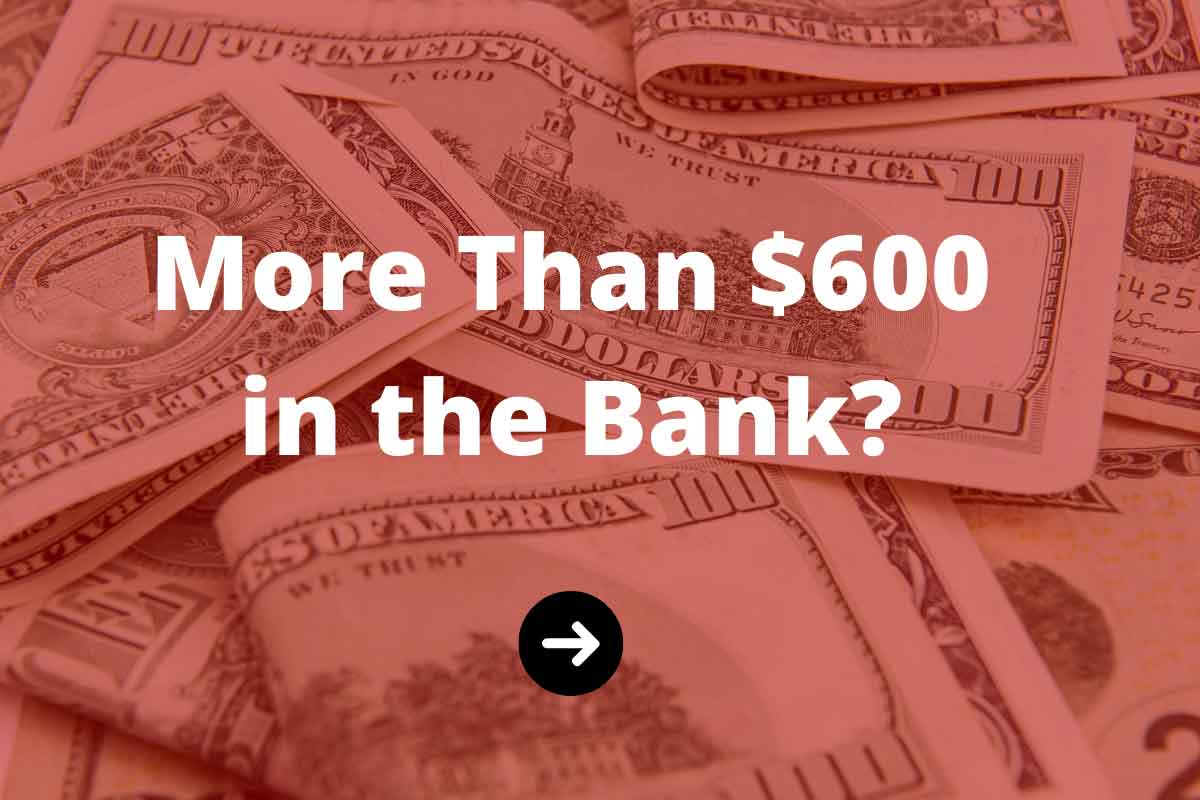 If you had at least $600 in your bank account, for example, the bank would be obligated to disclose to the IRS the amounts of any debits or credits to that account. If the account's debits and credits total at least $600, including deposited paychecks or electronic payments made through account-linked smartphone apps, those totals must be reported as well. Banks would only publish total inflows and outflows under the plan, but no specifics on individual transactions.
Fact Check: The IRS will not be able to see your bank transactions
The letter, which has the support of many banking coalitions, asks Congress to reject the requirement, stating that it violates consumer privacy and would require banks to cooperate with an extremely expensive and complicated reporting requirement. The groups argue that it would target essentially every American and express concern about the IRS' power to protect such information from hackers and malicious actors. 
"Biden's Treasury Department proclaims IRS will monitor" all accounts over $600, according to an Info wars headline widely shared on Instagram. The Treasury has not issued such a statement. Congress is contemplating a proposal from the department.
Mission: Impossible 7 Release Date, Plot, Cast, Trailer, And More
Financial institutions would be required to record total inflows and withdrawals from bank, loan, and investment accounts once a year if the total is at least $600 or the account's worth is at least $600, according to the plan. The headline contains some truth, but it leaves out important details that might offer a different image. We give it a Mostly False rating.
For more details like this, you can stay in touch with us so that you do not miss any latest updates.