Disney+ Unvieled the Release Date Status of Daredevil Along With Other Netflix Marvel Shows
Marvel's Daredevil garnered three Emmy nominations in 2015 for various creative categories and for visual effects. Matt Murdock, a blind superhero, battles crime by day as a lawyer and by night as the Superhero Daredevil in Hell's Kitchen, New York City. Set in the Marvel Cinematic Universe, this show is action-packed with a gripping storyline that fans embrace. 
We can regard Daredevil as an action, crime, and legal drama with an intelligent superhero, developed in a way that it runs in continuity with the films of the entire Marvel franchise. Daredevil is a creation of Drew Goddard, based on the Marvel comic character who goes by the same name. Daredevil has developed a reputation among the other Marvel Universe shows, and it played a pivotal role in The Defenders crossover.
The series is produced by Marvel Television in collaboration with ABC Studios, with DeKnight Productions for the first season and Goddard Textiles for the first and second seasons. Steven S. DeKnight was the series' original showrunner, with Doug Petrie and Marco Ramirez taking over for the second season. Then Erik Oleson joined the series as showrunner for the third season; Goddard served as a consultant.
The entire episode of the first season was released on Netflix on 10th April 2015. And the second season of Daredevil came out on 18th March 2016. With two successful seasons, the showrunners decided to bring the third season on Netflix, which came out on 19th October 2018.
And a lot has transpired since then, with Netflix canceling Daredevil and Disney regaining control of the entire series.
We will be discussing the story of Disney Plus unveiling the release dates of Daredevil and much more. Keep on reading to learn more.
Marvel's Daredevil Plot
Spoilers ahead, read at your own risk!
Matt Murdock(our beloved Daredevil) was a savior from his childhood. When he was just nine years old, he was exposed to a barrel full of toxic, hazardous waste while trying to save man from being hit with a truck. This incident not only blinded Matt, but it also amplified his remaining senses to otherworldly levels.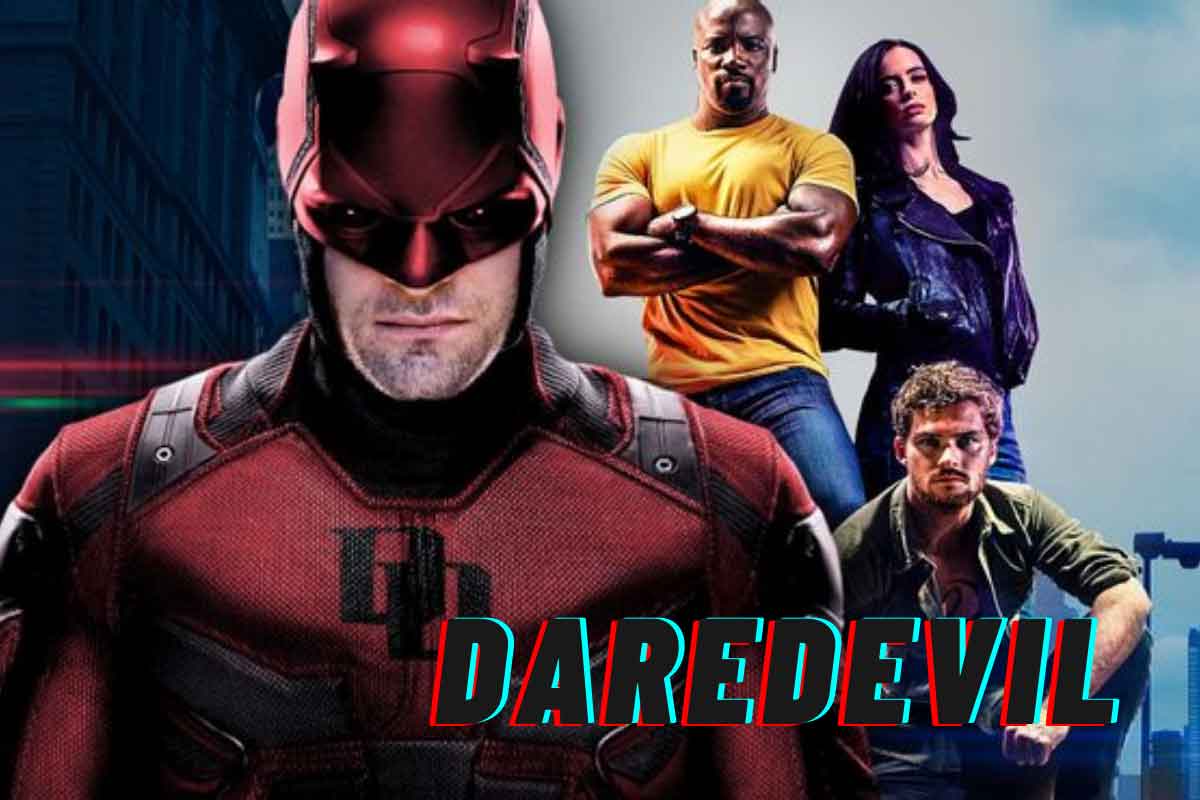 Using his supernatural senses Matt Murdock aka Daredevil, battles atrocities, corruption, and crime at night in the streets of the New York City's Hell's Kitchen neighborhood. Our protagonist had a very traumatic childhood. His father gets killed because of his involvement with the Irish Mafia, and then Matt gets sent to an orphanage where he learns to master his supernatural senses. In season one, Matt discovers a conspiracy of the criminal underworld, led by Wilson Fisk. 
In season two, we can see our hero is attempting to juggle his roles as a lawyer and the Daredevil. In the later part of the second season, we can see the return of his ex-girlfriend Elektra Natchios. 
Wilson Fisk makes his way out of prison in the third season. And Murdock finds himself in crossroads after he went missing for months following the events of The Defenders. Matt Murdock struggles to choose between hiding from the public as a criminal lawyer or embracing his life as a hero vigilante.
Isn't this one of the most thriller storylines. Keep on reading to learn more about this show.
Latest Posts: 
Ratings for Demon Slayer Season 2 Exceeded Those for the Winter Olympics
Daredevil's Release Date
We see this coming, didn't we? When it was revealed that the Netflix Marvel shows Daredevil, Jessica Jones, Luke Cage, Iron Fist, The Punisher, and The Defenders were about to leave the streaming platform, fans were left wondering where they would go.
And, after one of those characters appeared lately in a certain record-breaking, blockbuster flick, Disney+ looked like the natural destination.
Every series of the MCU that premiered on Netflix had a roller coaster ride. From its early deployment to its cancellation, removal, and finally, a chance of revival. These shows were a means to expand the Marvel Cinematic Universe by creating individual franchises for Daredevil, Jessica Jones, The Punisher, and many more. But these shows continuously lacked acknowledgment from Marvel Studios. 
And all of this led to the cancellation of the show on Netflix.
Disney Canada made a press release unveiling the official confirmation of the Disney+ release date of these shows on their streaming platform after they leave Netflix. This happened through Twitter user Shahbaz- The movie podcast. These shows will be leaving Netflix on 1st March 2022, and they will start streaming on 16th March 2022 on Disney Plus Canada.
Second, because this came from Disney Canada, it is unknown whether the adjustments will be implemented in the United States and other nations.
Marvel's Daredevil Cast
The core cast of the show includes Charlie Cox in the character of Matt Murdock aka The Daredevil. Other characters of the main cast are as follows:
Vincent D'Onofrio as Wilson Fisk in season one

Elden Henson as Foggy Nelson

Toby Leonard Moore as James Wesley

Vondie Curtis-Hall as Ben Urich

Bob Gunton as Leland Owlsley

Ayelet Zurer as Vanessa Marianna

Rosario Dawson as Claire Temple
And Deborah Ann Woll as Karen Page.
Daredevil Trailer
The trailer for all three seasons of Daredevil is available on Netflix's official channel. You easily watch it on youtube. 
We hope you liked our blog. Keep coming for more exciting news and updates.
Read More: