Mumbai's Top Rapper MC Stan Faces Assault Allegations By Ex-Girlfriend
When MC Stan's ex-girlfriend reported that he had sent his manager to assault her, the Santacruz police began looking into the claim. The manager of MC Stan, along with two of the rapper's friends, has been named in an FIR and the police are looking into the manager's possible involvement. The incident occurred after the complainant, Auzma Shaikh, and MC Stan broke up and posted each other's home addresses on social media.
Auzma Shaikh, 27, the complainant, said that the accused, Altaf Shaikh, a resident of Dadar East, has not been apprehended as of yet. Nobody has been apprehended as of the FIR's filing on March 3.
Auzma, who lives in Andheri East's J B Nagar said, "I am a music artiste and a rapper. We met in November and broke up last month, and there was a fight. After the breakup, he posted my home address on social media. He has millions of followers and many of them started coming to my house. I also started receiving rape threats."
"I too posted MC Stan's and his manager Vardhaman Mehta's home addresses on my Instagram account with a video. In revenge, he called Santacruz police station and filed a non-cognizable complaint against me for posting his address. On February 21, I went to the police station with two of my friends after we were called. Mehta was there with his friends. When we were returning home, Mehta and his friends Aakash and Sunny followed us on bikes. They stopped the auto, verbally abused us, kicked and thrashed us, and also snatched my iPhone and smashed it," she added.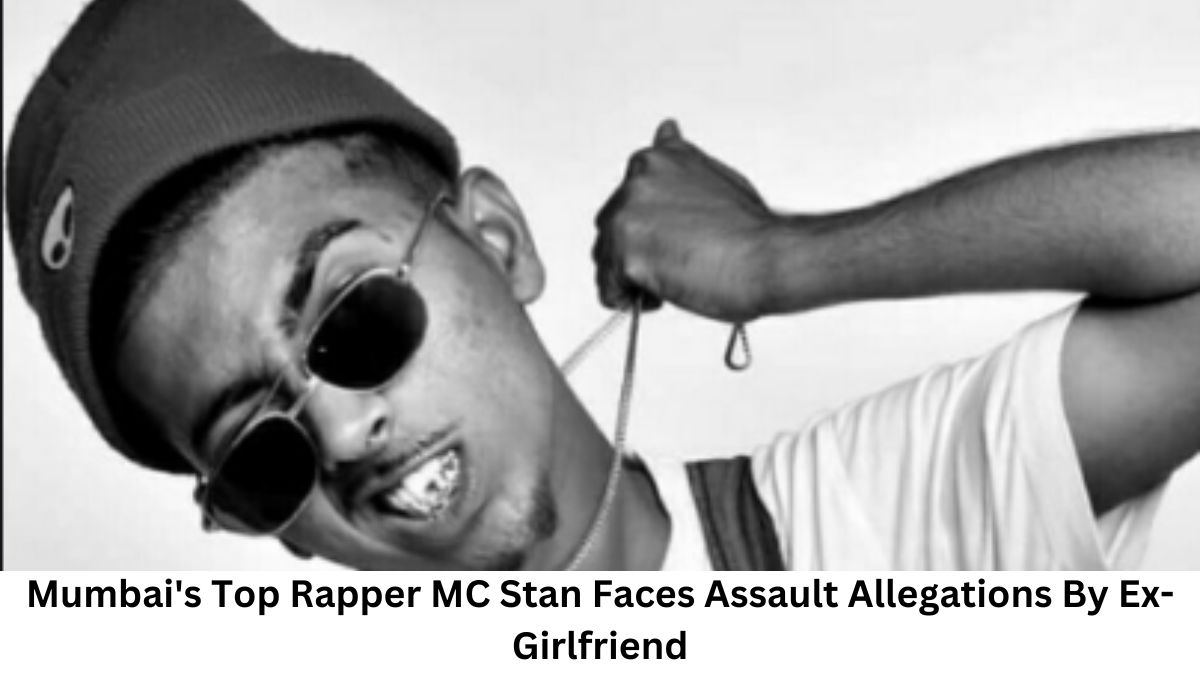 "I received many injuries on my face and nose. We somehow managed to escape and entered a cake shop and asked for help. Meanwhile, they fled. We went back to the Santacruz police station, but the police didn't register our complaint. Officers told us that they need time to investigate our matter. We also went to the DCP office but didn't get any help there either. Finally, on March 3, Santacruz police registered the FIR in my case," said Auzma.
During the course of the day, an officer from the Santacruz police station stated, "We have registered the FIR against Mehta, Aakash, and Sunny under Sections IPC 354 D (stalking), 354 (assault or criminal force to woman with intent to outrage her modesty), 323 (punishment for voluntarily causing hurt), 504 (intentional insult with intent to provoke breach of the peace), 506 (punishment for criminal intimidation), 427 (acts done by several persons in furtherance of common intention). The police have not made any arrests in this case as of this writing.
Mehta said, "The allegations by Auzma Shaikh are completely false. Nothing has happened and she leaked our address. She is doing it for publicity. We have secured anticipatory bail." Senior Inspector Dyaneshwar Ganore from Santacruz police station said, "We have registered a case against three people for brutally beating up Auzma on the road. We have not filed a case against MC Stan yet, as we are checking his involvement in the case. We are also checking whether or not Aakash and Sunny have secured anticipatory bail."
pov : mtv hustle invited mc stan as a guest and he performed nanchaku on stage pic.twitter.com/ooiBwr9Bvk

— Premi (@HiphopPremi) September 16, 2022
Who Is MC Stan?
Rapper MC Stan (real name: Altaf Shaikh) is from Pune. When he was 12, his brother introduced him to hip-hop, but qawwali had been his introduction to music up until that point. Before getting into rapping, Shaikh dabbled in B-boying and beatboxing. Aside from his two albums, Insaan and Tadipaar, he is well-known for the diss tracks he made against fellow rapper Emiway Bantai after the latter mocked him in a song that also included unkind words about Raftaar and Divine. Those two musicians have found success in the mainstream, but Shaikh has said in interviews that he'd rather remain an underground star.
I hope you found the information presented above to be of use. You can also look through our news section, where we normally cover all of the most recent news and happenings around the world. Visit our website if you'd like to learn more about this topic.